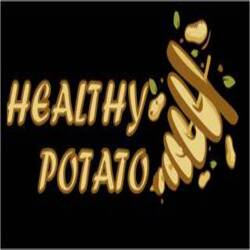 Franchisee's Recommendation
Healthy Potato Franchise
Healthy Potato is one of the street food ideas that captures the goodness of potatoes that are grown disease free, organically, unpeeled, thoroughly washed, fried and seasoned with their original recipe. Consumers who are sick and tired of eating the common fast food found in the shopping malls and food courts will relish "The Healthy Potato". The brand says that all the potatoes they utilize in the preparation of food are organically grown, fresh, chemical and disease free. They use Sesame Oil that are Cold Pressed in their preparation and they avoid the use of any preservatives. This is a new brand and has run two pilot projects. The brand is now looking to set up a ground presence with the help of franchising. Check out the Healthy Potato Franchise reviews in Franchise Reviews.

Area Required
100 - 120 Sq.ft
Investment Range
50000 - 2 Lakhs
FAQ - Healthy Potato Franchise
Do you provide us with any operation manual? Is it easy to...
What is the procedure to be followed when I want to change...
How many satisfied franchisees are operating in India?
User Recommended Franchise
Recent Reviews
No Review Found
Recent Questions and Answers about Healthy Potato Franchise