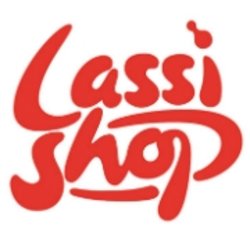 Franchisee's Recommendation
Lassi shop Franchise
Lassi shop has a unique concept café which re.explores the successful food retailing globally by ensuring the consumers are served with healthy, tasty and fresh originally made lassi and mocktails that are at a far affordable price.

Lassi Shop has a keen vision to re-design the standard culture of India by celebrating the lovable moments with friends, family, and colleagues through the glass of lassi which is thick and has a wonderful taste. Lassi Shop has earned various customers.

Their ultimate dream is to possess the partnership with individuals who are more dedicated and passionate towards joining their Café and victuals retail entrepreneur (CFRE) program & takes part within the team which aims to produce hygienic fresh healthy lassi and mocktails which is that the alternative to the fizzy drink.

Check out the Lassi Shop Franchise Reviews in Franchise reviews.

Area Required
150-200 Sq.ft
Investment Range
10 Lakhs - 20 Lakhs
FAQ - Lassi shop Franchise
How long does it take to get the returns on investment?
How much are your royalties and marketing fees?
How much profit does the Lassi Shop franchise make?
User Recommended Franchise
Recent Reviews
No Review Found
Recent Questions and Answers about Lassi shop Franchise