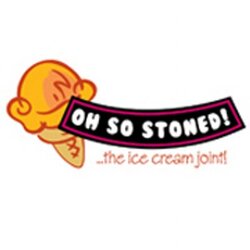 Franchisee's Recommendation
Oh So Stoned! Franchise
Oh So Stoned! is a peculiar ice cream bistro who are creative and are unique. 'Getting high on such frozen yogurt' is their motto and combination of genuine pastries with dessert is their USP. They don't include any fake flavors or additives in their frozen yogurts and utilize one of the best fixings to make their own treats, chocolates, sauces and use milk-based desserts. They are now present in around 9 urban areas with around 28 activities, fit-outs and stores in Pune, Delhi, Mumbai, Hyderabad, Bangalore, Jalandhar, Chennai Chandigarh, and Coimbatore. They are the Master Franchisee of Oh So Stoned! for Pondicherry and Tamil Nadu and they have opened 3 Stores in Tamil Nadu in the past 9 months. They are further planning to extend in Chennai and other significant urban areas across Pondicherry and Tamil Nadu by providing a FOFO model franchise. Check out the Oh So Stoned! Franchise reviews in Franchise Reviews.

Area Required
150 - 500 Sq.ft
Investment Range
5 Lakhs - 10 Lakhs
FAQ - Oh So Stoned! Franchise
What is your expectation on the franchisees?
Will the brand provide any advertising support?
Can I get the copy of the franchise disclosure document?
User Recommended Franchise
Recent Reviews
No Review Found
Recent Questions and Answers about Oh So Stoned! Franchise