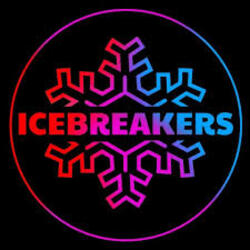 Franchisee's Recommendation
IceBreakers Franchise
Icebreakers is a handmade brand from Bengaluru. Begun by two energetic foodies, the brand has been operational for more than 2 years and currently,extended to 7 stores since origin.



The items are prepared & preserved in a new way, and Icebreakers is one of the complete ice-cream experiences. Each order for this dessert is made with the help of the best ingredients and in the most authentic manner.



They are hoping to grow their impression in Bangalore through franchising.



The company will help in setting up the inside of the store, help with recruiting workers, give 3 weeks of training to all representatives and supply crude material.



Check out the IceBreakers Franchise reviews in Franchise Reviews.

Investment Range
10 Lakhs - 20 Lakhs
FAQ - IceBreakers Franchise
What is the long-term goal of the brand?
What is the common challenge faced by most of the...
How much profit can I expect in the first year of the...
User Recommended Franchise
Recent Reviews
No Review Found
Recent Questions and Answers about IceBreakers Franchise